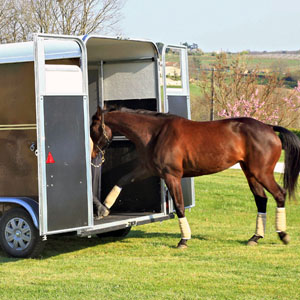 Searching for a way to get a horse trailer? Whether you have the money or not, know that Easy Loans has you covered. Borrow a loan that allows you to get a new or used trailer which transports horses from one location to another.
The specialists at Easy Loans will help get your horse back on the right trailer. Use this equipment as you make affordable payments every month.
The credit score and history is not an issue if you own collateral. Bad credit loans are available for every applicant. Have the application processed as quickly as possible. After you get approved, receive the money by the next business day.
Secure an Easy Loans horse trailer loan that is ranges from $1,000 to $15,000. Have a car, RV, boat, truck, trailer, mobile home or farm equipment to use as collateral.
EASY LOANS IS ONE OF THE BEST LENDERS IN CANADA. APPLY TODAY IF YOU WANT A HORSE TRAILER LOAN TOMORROW!