When you need cash quickly, turn to our no credit, bad credit loans, and bankruptcy loan options. Our car title loans in Ottawa provide a secure way to borrow money without the hassle of traditional lending. As direct lenders, we make the process easy and straightforward, with 100% secure information and the ability to use your assets to get a loan.
A car title loan is given to anyone willing to use a car title for collateral. Our Easy Loans provider places a lien on your car that lasts until the loan is paid off completely. During the duration of your loan you can keep and use your car.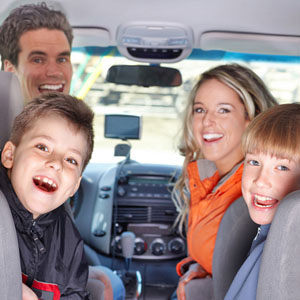 Borrow as much as $1,000 to $15,000 using the value of your car. This loan can last for up to 5 years. After you pay off the loan, we take off the lien and leave your car title intact.
Choose bad credit loans Ottawa based on the quality of your car title. The loan terms and amount are determined based on the value of your vehicle. So, do not be concerned about having good credit. Consider car title loans especially if your car is less than 8 years old.
Easy Loans Ottawa is a direct lending company that has served thousands of people across Canada. Since 2005, we have accepted many loan applications for people with bad credit in Ottawa. Get your application approved and secure the best interest rate right away.
FAQ
Q: How much can I borrow with a car title loan?
A: The amount you can borrow depends on the value of your vehicle and your ability to repay the loan. Our loan specialists will work with you to determine the appropriate loan amount.
Q: What happens to my car during the loan period?
A: You can continue to use your car while repaying the loan. However, we will hold onto the title until the loan is paid off in full.
Q: What if I can't repay the loan on time?
A: We understand that unexpected circumstances can arise. If you're having trouble repaying the loan, contact us to discuss your options. We may be able to provide a repayment plan that fits your budget.
APPLY FOR A CAR TITLE LOAN TODAY AND GET THE CASH YOU NEED RIGHT AWAY!